Deskripsi:

Popper pesta dengan lingkaran foil 20CM adalah popper pesta berwarna-warni, isi meja foil 20CM, mudah digunakan, tidak perlu terbakar, cukup memutar botol besi sebagai guilder. Kemudian semua bahan pengisi ideal Anda disemprotkan ke udara pada ruang lingkup yang tinggi antara 3 -10m, huru hara warna, meningkatkan perayaan meriah untukmu. Popper pesta confetti ini biasanya digunakan dalam pernikahan, tahun baru, buka toko etd.

Fitur:
Produk ini bukan api.

Produk ini bukan polusi

Produts ini bukan debu.
Produk spesifik:
Product name

Party popper with foil circle 20CM

Upside cylinder

Strong paper tube

Bottom cylinder

Iron bottle

Inside filling

Color paper, Metallic foil, Streamers, Color rose petals etc.

size

20cm

Cylinder design

New design and logo is available

Power

Compressed air

Opening

Rotary typer

Certificate

EN71(SGS)

Usage

Twist the iron bottle

Packing Details

Inner boxes

24pcs/color box

Cartons

50x34x23cm/96pcs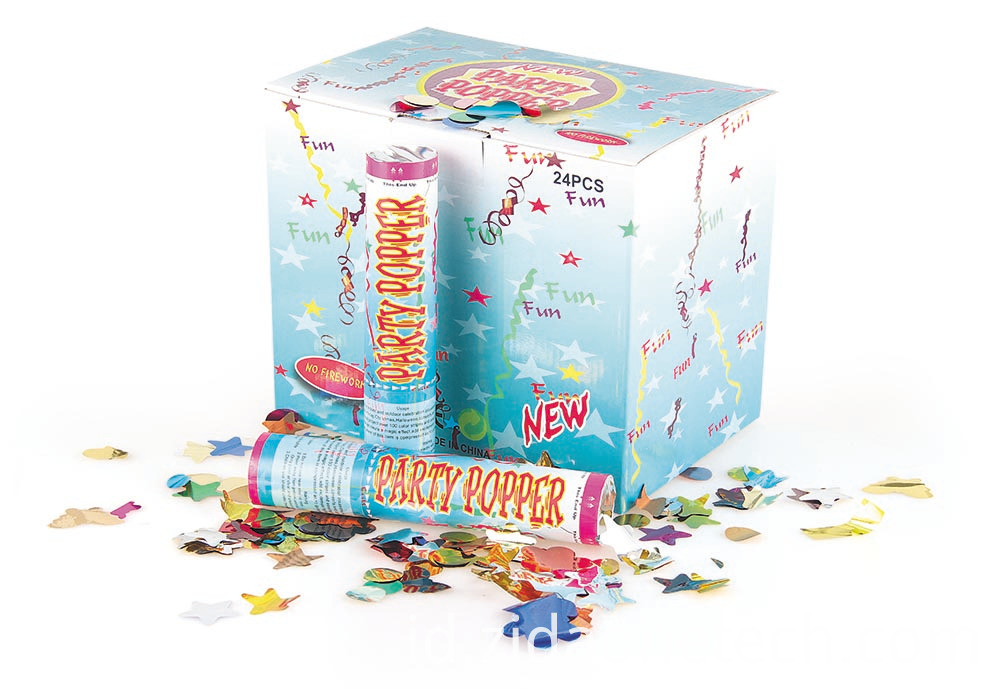 Re-tanda: berbagai desain mengisi cek Anda, OEM avalibale.

Kategori Produk : Pesta Popper > Pengepresan Udara Popper